Brand partner guidance for BID's Social Media
This document is a template designed to help and support, and can be adapted or adopted as appropriate. It is not a policy or guidance for employee's own personal social media profiles....

BUSINESS PLAN CRITERIA FOR BIDS
We have produced this Criteria to ensure that BIDs, from the early development stages through to the final proposal and business plan, undertake all the right processes and services for all levy payers, and that all the regulations are properly followed. Whilst the Criteria will be of interest and relevance...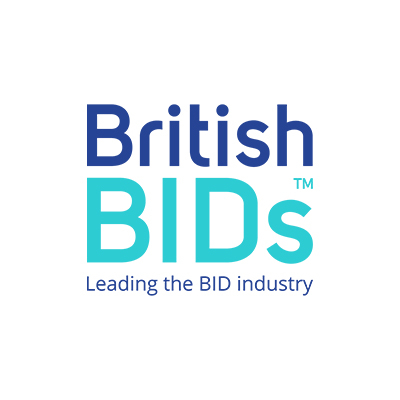 Guide to BIDs for Local Authorities
This Guide focuses on the core roles and responsibilities that a local authority is required to undertake in relation to a ratepayer-based Business Improvement District (BID) development, management and termination. BIDs are business-led partnerships focused on improving and enhancing commercial and other areas. These areas are typically within town and...

2022 BID Spring Report
Download the 2022 BID Spring Report
Supporting our high streets after COVID-19
A submission from British BIDs to the Housing, Communities and Local Government Committee on Supporting our high streets after COVID-19
Quarterly National Data (July 2020) - Proximity Futures
BIDs are both producers and users of data. They generally produce footfall data for their town and city centres, they provide data about their levy payers and they measure and monitor traffic flows and pedestrian flows through the towns and cities. This quarter 2 report produced by Proximity Futures along with British BIDs allows...
BID Barometer - Q2 July 2020
As mentioned in our last Barometer three months ago, the purpose and uses of this new BID Barometer are multiple. It allows a quarterly snapshot to be taken of the BID community in the British Isles for policy makers; it allows chief executives of BIDs to benchmark themselves against their peers...
Additional grant funding for BIDs letter - 9th July
Our Chief Executive, Chris Turner, has today (9th July 2020) written to the Chancellor Rishi Sunak asking that additional grant funding is provided to any businesses affected by future lockdowns. We urge all BIDs to support this in any way possible and please get in touch with us to find out more...
Business Improvement Districts and the 'new normal: their response to the COVID-19 pandemic of 2020
Working in collaboration with Nottingham BID and NEF Consulting, British BIDs today unveils new research, which explores the impacts of COVID-19 for the BID industry. Titled 'BIDs and their 'new normal: Their response to the COVID-19 pandemic of 2020', the research is underpinned by in-depth research into the wider perceptions of...