Brand partner guidance for BID's Social Media
This document is a template designed to help and support, and can be adapted or adopted as appropriate. It is not a policy or guidance for employee's own personal social media profiles....

BUSINESS PLAN CRITERIA FOR BIDS
We have produced this Criteria to ensure that BIDs, from the early development stages through to the final proposal and business plan, undertake all the right processes and services for all levy payers, and that all the regulations are properly followed. Whilst the Criteria will be of interest and relevance...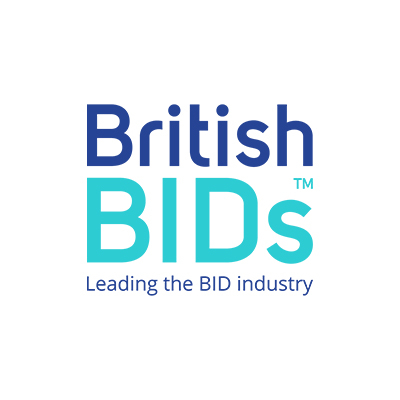 Guide to BIDs for Local Authorities
This Guide focuses on the core roles and responsibilities that a local authority is required to undertake in relation to a ratepayer-based Business Improvement District (BID) development, management and termination. BIDs are business-led partnerships focused on improving and enhancing commercial and other areas. These areas are typically within town and...

2022 BID Spring Report
Download the 2022 BID Spring Report
Virtual National BIDs Conference 2020 Presentations
You can view the presentations from speakers at the 2020 Virtual Conference here. 10 years of delivery - Fiona Wright What have we learnt from 2020? - Chris Turner Business plans of the future - Lucy Stanford 10 digital trends of the future - Will Wright Repurposing our places - Holly & Izzy How can...
BID Barometer - Q3 October 2020
As we said in our second Barometer, three months ago in July, the purpose and uses of this new BID Barometer are multiple. It allows a quarterly snapshot to be taken of the BID community in the British Isles for policy makers, both local and national; it allows Chief Executives...
Response to the HM Treasury Business Rates Review: Call for Evidence
This response to the HM Treasury Business Rates Review: Call for Evidence is from British BIDs (Bb) the decade-old membership organisation focused on serving the 329 Business Improvement Districts (BIDs) in the British Isles. ...
Response to the Select Committee: Industrial strategy
British BIDs response to the Select Committee on Business, Energy and Industrial Strategy on Post-Pandemic Economic Growth: Industrial Strategy Sub-inquiry.
A brief guide and think-piece about Property Owner BIDs
The rationale for Property Owner BIDs is to achieve a long term and strategic approach for places. To achieve this, it is felt important to engage with property owners alongside occupiers.