Brand partner guidance for BID's Social Media
This document is a template designed to help and support, and can be adapted or adopted as appropriate. It is not a policy or guidance for employee's own personal social media profiles....

BUSINESS PLAN CRITERIA FOR BIDS
We have produced this Criteria to ensure that BIDs, from the early development stages through to the final proposal and business plan, undertake all the right processes and services for all levy payers, and that all the regulations are properly followed. Whilst the Criteria will be of interest and relevance...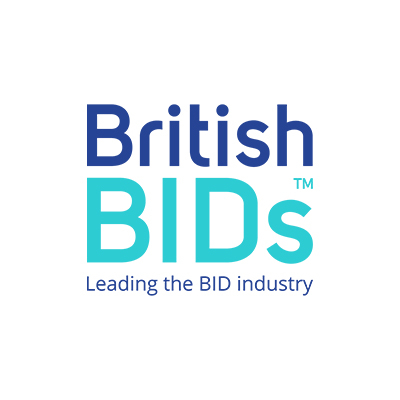 Guide to BIDs for Local Authorities
This Guide focuses on the core roles and responsibilities that a local authority is required to undertake in relation to a ratepayer-based Business Improvement District (BID) development, management and termination. BIDs are business-led partnerships focused on improving and enhancing commercial and other areas. These areas are typically within town and...

2022 BID Spring Report
Download the 2022 BID Spring Report
HR helpline for British BIDs members
British BIDs members benefit to free access to Croner, an expert employment law and health & safety helpline. Find out more here. The Helpline gives you access to telephone advice from a team of experts. Your 24/7 Croner Telephone Business Support Helpline offers a range of support, including: Employment Law...
BID Barometer - Q1 April 2021
Early in 2020, as the Covid-19 pandemic started, there was a concern across the BID industry that the pandemic would cause major problems with ballots, levy collection, enforcement, events, and the delivery of projects; we were concerned about the BID industry being transformed negatively by the pandemic, whilst never doubting...
Shaping the future of the BID industry
The purpose of this report highlights where the Business Improvement District [BID] industry was and how British BIDs might best respond to the needs of that industry following the COVID-19 pandemic. We therefore set up a number of different research streams to see both where the industry was going and...
Savills Re:Imagining Retail
By Savills UK The accelerated evolution of retail is extraordinary. In 2020 we saw a shift in consumer behaviour like never before. These trends were already advancing, but too often ignored. When we embarked on the Repurposing campaign with Re:Imagining Retail#1 it was a call to arms for all stakeholders...
Annual BID Survey and Report 2020
This 14th Business Improvement District report, written in the autumn of 2020, during the Covid-19 pandemic, is an important piece of research into the current BID landscape and provides us with an opportunity to gain an insight into how the industry is evolving.The 2020 report differs slightly from previous years, because...